Tammy Swanson-Draheim speaks to CT about the mission ahead for the diverse denomination.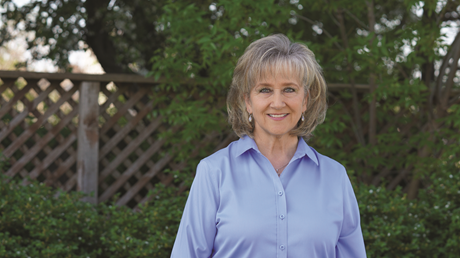 When Tammy Swanson-Draheim began serving in the Evangelical Covenant Church (ECC), it was difficult for women in ministry to find lead pastor roles in the denomination. Twenty-three years later, she became the first female president in its history.
Over her ministry career, Swanson-Draheim said she was drawn to challenging circumstances that have forced her to rely on God.
"It's going to sound strange, but I've always enjoyed challenges because I think they're really God's opportunities," said Swanson-Draheim, who was elected at the ECC's 136th annual meeting last month.
"In the challenges, you can't rely on yourself, but it's a time to get on your knees. God has always provided, so one of the things that's poignant about my call is just being attracted to places where there are challenges and being used of God to be part of what he's doing to resolve them."
Now, the North Park Theological Seminary alumna will return to the ECC's headquarters in Chicago to lead the denomination that renewed her faith and inspired her call to ministry.
"Tammy's appreciation for the diversity of the church and her outstanding leadership skills, heart for relationships and relational health, and belief in our mission are essential qualities that are needed now," said Steve Dawson, chair of the presidential nominating committee.
Founded in 1885 by Scandinavian immigrants, the ECC spans 850 congregations in the US and Canada and has long been devoted to the mission of making disciples and building a multiethnic, intergenerational church body.
Swanson-Draheim served as a lead pastor in the ECC for eight years and has been the superintendent of the denomination's …