The way pro-life Christians care for vulnerable women and children testifies about the coming kingdom.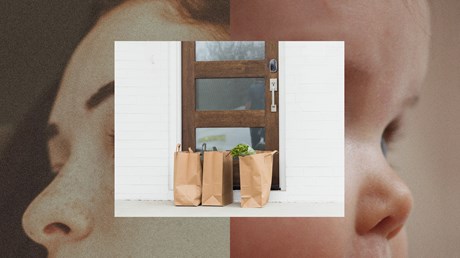 This piece was adapted from Russell Moore's newsletter. Subscribe here.
In the aftermath of the Supreme Court's Dobbs v. Jackson Women's Health Organization overturning Roe v. Wade, some people are wondering who's up and who's down in terms of getting or claiming power.
And while those kinds of people are usually the loudest, they don't represent most people who are asking the question "What do we do to carry a pro-life vision into caring for women and children in crisis in our communities?"
For others, the question itself is the problem.
Critics will point out that many of the states most likely to restrict abortion (such as the plaintiff in this case, my home state of Mississippi) also have high rates of infant mortality, higher likelihood of women dying in childbirth, and higher rates of hunger and poverty. They will also emphasize that these states often have the thinnest social safety nets for people in poverty or without health insurance.
Like many others, churches are asking, "How do we care for these women and children?" But those with a cynical view of pro-life Christians see this as a deflection from the issue of government policies that would benefit poor and struggling women and their children—those most vulnerable to the abortion industry.
For some, the cynicism comes from seeing the abortion debate as only a strategy to motivate voters. But the typical pro-life Christian asking about the next steps of ministry is quite likely already working to serve such women and children—whether by giving financial assistance, helping to get children out of the foster care system, or repairing families torn apart by substance abuse.
Typical pro-life Christians …