In the case of the Family Research Council, it depends on if you ask the IRS or the US Religion Census.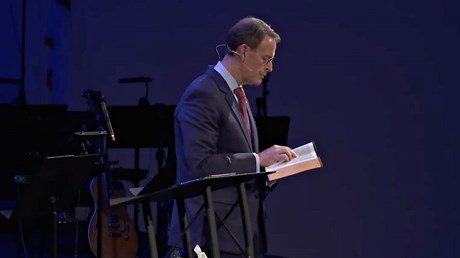 The research team counting all the nondenominational congregations in America did not add any marks to their tally when a conservative Christian think tank in Washington, DC, declared itself an association of churches.
The reclassification might be meaningful for the IRS, but for the Association of Statisticians of American Religious Bodies (ASARB), it doesn't count. Literally: The Family Research Council (FRC) will not be included in the US religion census, scheduled for publication this fall.
"We are looking for nondenom congregations/worshiping communities, many of which might not even be registered or 501(c)(3) entities," said Scott Thumma, director of the Hartford Institute for Religion Research and head of the team counting nondenominational churches for the 2020 US Religion Census. "Family Research Council as well as evangelists, singing groups, mission agencies, resource suppliers, etc., get stripped out even if they claim to be nondenominational. We are only looking for churches."
The FRC, a family values advocacy organization that spun off of Focus on the Family in 1992, is one of an apparently growing number of parachurch organizations that has asked the IRS to reclassify it as a church or an association of churches. Focus on the Family made the change in 2016, along with the Billy Graham Evangelistic Association (BGEA).
Other evangelical organizations that have received reclassification include Cru, Gideons International, Voice of the Martyrs, Ravi Zacharias International Ministries (RZIM), most major televangelists, Liberty Counsel, the American Family Association, Frontiers, Ethnos 360/New Tribes Mission, The Navigators, and World Vision.
Thumma's team did not include any of them …