As Good News people, these Christians are fighting to revive community-centered journalism.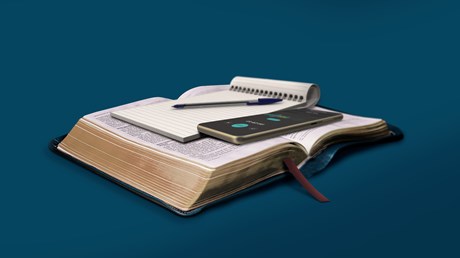 In 2015, as local newspapers were folding right and left, a community paper in Pflugerville, Texas, made the surprising announcement that it planned to construct a 36,000-square-foot facility with a new printing press.
At the time, Community Impact Newspaper, a hyperlocal monthly newspaper founded by John Garrett, had 20 editions covering communities in Austin, Houston, and Dallas. Printing and production costs for the papers, delivered free to each home in the community, totaled nearly $5 million a year, so he began scheming about owning his own printing presses.
Garrett flew to New York to look at a new Goss press, which would be a $10 million investment, not including constructing the facility, hiring workers, and purchasing the other equipment needed.
"It was the biggest, craziest thing I could imagine," Garrett said. "I'm just praying, 'God, I need you to show up in a way that only you can. … I need you to do your thing, because this is too big.'"
The day he flew home, he heard that the Austin-American Statesman would stop its press and outsource its printing. To Garrett, that confirmed God's timing: The Statesman was one of the few operators in the Southwest that could print Garrett's newspaper. It was a wakeup call that he couldn't rely on other printing presses; his company needed its own. He signed the paperwork for the new press.
Then came a second sign: Garrett received a call from the Statesman asking to hire their press operators. The machines required specialized skills that few still possessed. The pressmen's six-month severance pay ended exactly when Community Impact's presses would be up and running.
"Everyone is running away …