Despite recent trends, formal theological training still plays an important role in the evangelical church.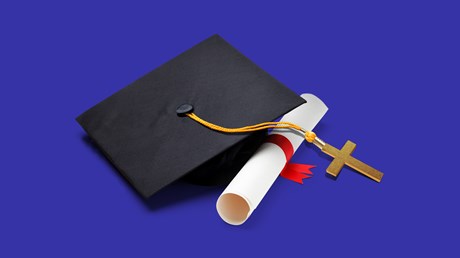 Gordon-Conwell is selling its main campus—where I live and go to school—after their enrollment has steadily declined by over 50 percent in the last 10 years.
As over a third of Americans continue to identify as evangelical, the decline of their seminaries is somewhat of a riddle. One explanation is the way some evangelicals think of seminary: as an obstacle—and increasingly, an unnecessary one.
I was invited to sit in on a local church plant's Monday morning meeting in the summer between my freshman and sophomore years of undergrad. The morale was strong, as they had just hit an all-time high with their Sunday morning attendance. Looking through visitor cards, they remarked in astonishment that, just one year in, this had been their "most successful Sunday yet."
As a young, aspiring pastor, I was curious about how churches track and measure progress. So, I asked, "How do y'all know this is a good thing?" The pastor thought for a minute and then responded, "Well, healthy things grow. That's our philosophy."
If this guy's right—that getting bigger is undoubtedly and invariably a sign of spiritual growth—then we may as well assume that Gordon-Conwell is headed for the grave. But if we seriously believe that the spiritual value of a thing cannot be determined in an Excel spreadsheet, then we need a new framework for thinking about what it means to grow and thrive. Rather, we need an old framework—the cross—where death becomes the site of life and defeat is the site of triumph.
Gordon-Conwell may be shrinking, both in enrollment and budget, but it's still a place where living things grow, where souls become attentive and come …