Stripping historical traditions from their theological context is trendy, but problematic.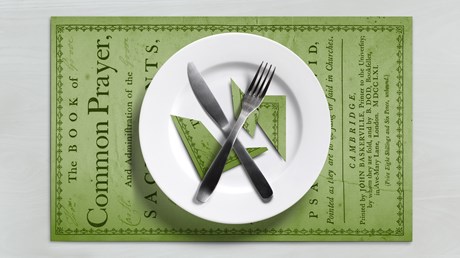 If you told an evangelical pastor in 2005 that the Book of Common Prayer might soon be trendier than church-lobby coffee shops, he would almost certainly have laughed.
It was not so long ago that countless evangelical churches abandoned the use of prayer books and traded their hymnals for high-resolution projectors. The use of the historical church calendar to order services became a rarity as most churches began to develop thematic sermon series or preach through the Bible one book at a time.
Liturgical prayer and call-and-response confession fell by the wayside, and even the names of churches changed in ways that distanced congregations from their denominational roots—as many a Hometown Baptist Church became a Wellspring Christian Community.
In short, the rhythms, readings, patterns, and prayers of historical liturgies fell decidedly out of style.
Over the past several years, however, a new trend has begun to emerge. Anyone who spends time among Christians in their 20s or early 30s has likely noticed a major uptick in the use of the word liturgy, which has become commonplace in both corporate worship and private spiritual practice.
Even some nondenominational churches who sought to distance themselves from formal traditions a decade or so ago have begun consistently ending services with the Doxology or adopting the use of simple, longstanding call-and-response formulas like "This is the Word of the Lord. Thanks be to God."
Many young Christians are encountering spiritual vitality and constancy where they would have least expected it, and there is much to celebrate in this retrieval of the beautiful prayers and practices of our forefathers in the faith.
This trend, however, is not without …