In Christ, we can handle even the toughest conversations without speaking past one another.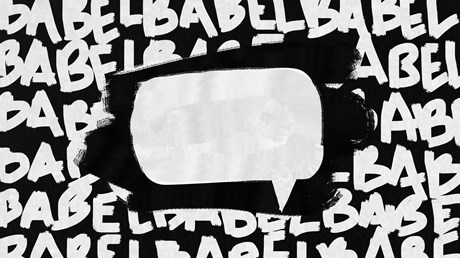 About as often as people call for engaging in long-needed, long-avoided conversations on racial injustice, they lament the shape of the conversations actually taking place. The loudest, most unforgiving voices fill the arena, while others stay on the sidelines, either because they fear saying the wrong thing or because the whole problem seems too uncomfortable or intractable.
It doesn't have to be this way, says Isaac Adams, especially among those calling themselves brothers and sisters in Christ. In Talking About Race: Gospel Hope for Hard Conversations, Adams, a pastor at Capitol Hill Baptist Church in Washington, DC, offers biblical and pastoral guidance on speaking (and hearing) racial truth in love. Timothy Muehlhoff, a communication professor at Biola University and codirector of Biola's Winsome Conviction Project, spoke with Adams about the keys to Christ-exalting conversations on race.
In explaining your motivation to write the book, you state, "Originally, I set out to write a different book on giving biblical and practical guidance on where Christians could begin to combat racism." What changed?
As I was preparing the book proposal, I didn't know that the news of Ahmaud Arbery was going to break. It made me think, How will we talk about his murder? If we understood the smaller problem of dysfunctional communication across racial lines, we would understand the much bigger problem, the racial strife that has so long divided our churches, our communities, and our nation. The book is, in some sense, a theology of speech applied to the topic of race.