Magnus Carlsen challenges our understanding of both human greatness and limitation.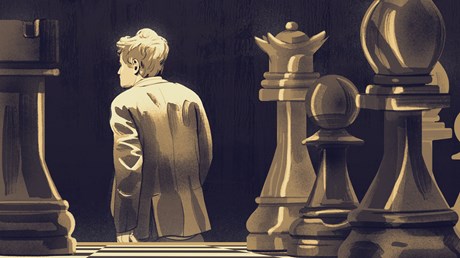 Magnus Carlsen, the reigning world chess champion for 11 years, announced last week that he would not defend his champion title next year. That shocked the chess world, even though Carlsen (who is usually referred to simply as Magnus) has been saying for a while that he wouldn't defend the title unless an up-and-comer like 19-year-old Alireza Firouzja was challenging him.
Fans talk about Magnus as the "greatest of all time," and some reacting to his news said he couldn't achieve that status without surpassing Garry Kasparov's record of six championship titles. (Magnus has five, though the measure of these titles in history has varied a little.)
Magnus decided he doesn't care, at least at this moment in time. He explained that he enjoys playing tournaments, but not the championship. He has always made it a point to say how important enjoyment of chess is to him. And it is enjoyable to watch Magnus enjoy chess.
"I am not motivated to play another match. I simply feel that I don't have a lot to gain. I don't particularly like it, and although I'm sure a match would be interesting for historical reasons and all of that, I don't have any inclination to play," he said in announcing his decision.
Some said that showed he was bored or giving up. Some speculated that Magnus would lose his competitive edge without the championship; others, that he was shirking his duties to the game.
"Walking away from what everyone expects, or demands, you do takes courage," said chess great Kasparov on Twitter about Magnus's decision.
Peter Heine Nielsen, Magnus's longtime coach, said on The Chicken Chess Club podcast that Magnus wants "to do different …