Major political parties try to maximize northern Muslim vote in order to rule Africa's most-populous nation. Will third-party presidential candidate reap the benefit of Christian frustration?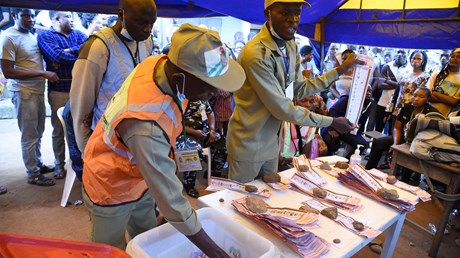 The field is set for Nigeria's 2023 presidential election, leaving its Christian citizens in a quandary.
In selecting candidates to replace the current head of state, Muhammadu Buhari, one dominant political party ignored customary protocols ensuring geographic rotation of power while the other party—in the face of severe warnings—abandoned the customary commitment to religious representation.
Believers may desert them both.
Africa's most populous nation is roughly divided between a majority Muslim north and a majority Christian south. An unwritten agreement has rotated the presidency between the two regions. Buhari, a Muslim, hails from Borno state in the northeast.
The first transgression, by geography, was the opposition People's Democratic Party (PDP), which in May nominated Atiku Abubakar from Adamawa state, also in Nigeria's northeast. A Muslim, he chose as his vice-presidential running mate Ifeanyi Okowa, the Christian governor of Delta state in the south.
One month later, the incumbent All Progressives Congress (APC) nominated Bola Tinubu, the Muslim former governor of Lagos state in the south. But since he hailed from a Christian region, fears were raised that his Muslim rival for president might sweep the north—viewed by many as a more reliable voting bloc. Speculation was rampant he would choose a Muslim vice-presidential candidate to compensate.
"We will consider such action as a declaration of war," warned the Christian Association of Nigeria (CAN), an umbrella body representing the nation's evangelicals, Catholics, and charismatics. "[We] will mobilize politically against any political party that sows the seed of religious conflict."
CAN spoke …