The Christian legal advocates with Alliance Defending Freedom are now working in over a hundred countries.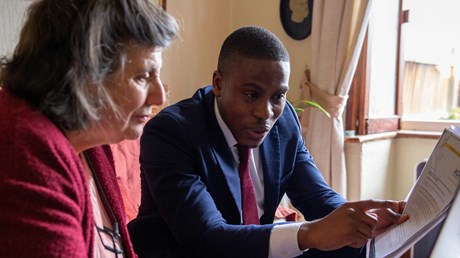 Religious liberty won a victory this month in the United Kingdom.
Prosecutors there dropped charges against 76-year-old Rosa Lalor, who was arrested in 2021 for praying silently outside an abortion clinic. A police officer said Lalor, though socially distanced, masked, and outside, was protesting and didn't have a "reasonable excuse" to be outdoors during COVID-19 restrictions. She was put in a police car and fined for violating public health measures.
But the British grandmother only had her penalty dismissed after a yearlong legal battle in which Lalor was represented by the religious freedom advocacy group Alliance Defending Freedom International (ADFI).
"The right to express faith in a public space, including silent prayer, is a fundamental right protected in both domestic and international law," said ADF UK legal counsel Jeremiah Igunnubole. "Whether under coronavirus regulations or any other law, it is the duty of police to uphold, rather than erode, the rights and freedoms of women like Rosa."
Lalor's case isn't an isolated incident. Though Alliance Defending Freedom (ADF) has drawn more publicity for bringing religious liberty cases to the US Supreme Court , its international arm has won more than 1,500 cases in 104 countries since 2010.
Following its first decade of work in the US, ADF began receiving requests for help on international violations of religious liberty.
"We simply did not, at that time, have the network and the resources to deal with all these complaints because we were very US-focused in our advocacy," said Lorcan Price, European legal counsel for ADFI. "There was a sense that something had to be done about that. Particularly the whole …