Buechner died peacefully in his sleep on Monday at age 96, according to his family.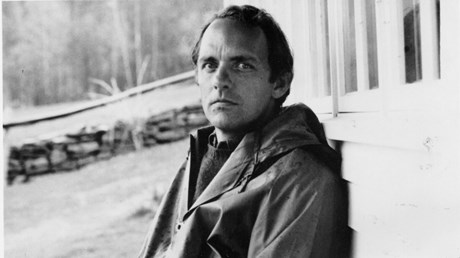 Frederick Buechner was asked on numerous occasions how he would sum up everything he had preached and written in both his fiction and nonfiction.
The answer, he said, was simply this: "Listen to your life."
That theme was constant across more than six decades in his career as a "writer's writer" and "minister's minister" — an ordained evangelist in the Presbyterian Church (USA) who inspired Christians across conservative and progressive divides with his books and sermons.
Buechner died peacefully in his sleep on Monday (Aug. 15) at age 96, according to his family.
Born Carl Frederick Buechner on July 11, 1926, in New York City, he moved frequently with his family in his early childhood as his father searched for work, settling in Bermuda after his father's death by suicide when he was 10.
His studies at Princeton University were interrupted by World War II, but he completed his bachelor's degree in English in 1948. He quickly achieved fame with the 1950 publication of his first novel, "A Long Day's Dying."
When his second novel, in his own words, "fared as badly as the first one had fared well," he moved to New York City to lecture at New York University and focus on his writing.
It was in New York City that he had an experience that changed the course of his life and work: He began attending Madison Avenue Presbyterian Church. Growing up, neither side of his family had a "church connection of any kind," as he put it, but he went because he happened to live next door and "because I had nothing else to do on a Sunday," he recounted in a video posted on YouTube by the Frederick Buechner Center.