His care and compassion come from a surprising variety of sources.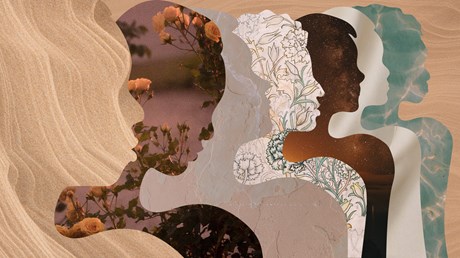 We all have seven mothers, according to Scripture. Besides our birth mothers, there are at least six individuals or entities the Bible describes as a "mother" to God's people: Eve, the earth, the church, pastors, Christ, and God himself. Each example has theological implications.
Scripture describes Eve as "the mother of all the living" (Gen 3:20). In Hebrew, she is havah, the source of breath, the life-giver for humanity. Given that her main achievement at this point is eating the forbidden fruit and passing it to her husband, that is a fairly remarkable statement, but her name is given as a promise of hope. Adam is a dust-man, whose sin brings death. Eve is a life-woman, whose seed will make war on the Serpent and crush its head.
Later on, the Old Testament introduces another mother reference: Job's statement that he will "return" naked to his mother's womb (1:21, ESV). As Jonathan Edwards noted three centuries ago, this cannot be his biological mother; it must instead be "the bowels of his mother earth, out of which every man is made." Today, the idea of Mother Earth sounds pagan to our ears. In many contexts it is. But it has deep biblical roots, and not just in Job. Paul later described creation as a mother in childbirth, laboring to bring forth the new world where our bodies are redeemed and the curse is lifted (Rom. 8:22).
Elsewhere, Paul makes the most explicit maternal connection in Scripture: "The Jerusalem that is above is free, and she is our mother" (Gal. 4:26). This is a famously dense statement. It comes as Paul is exploring multiple layers of connection between Ishmael and Isaac, Hagar and Sarah, Sinai and Zion, flesh and promise, …