His DC Talk bandmates are back as collaborators.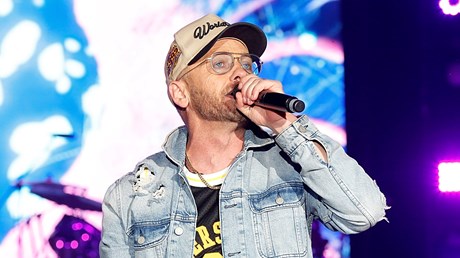 Since Truett McKeehan, an aspiring rapper, died at age 21 in 2019 after an accidental drug overdose, his father, the Grammy-winning Christian artist TobyMac (also known as Toby McKeehan), has not produced much original music, releasing a few "lost" demos and a concert recording that included "21 Years," a song mourning the loss of Truett.
Now, a new album reflecting the trajectory the songwriter has traveled in the almost three years since the death of his oldest son was released on Friday, a collaboration with Truett's sister, Marlee, Sheryl Crow, and TobyMac's former bandmates from DC Talk—the Christian rap trio formed at Liberty University that launched TobyMac's career.
Life After Death is filled with songs of lament and sadness, as well as a mourning father's declaration about the goodness of God.
"God has been kind enough to show me that there is life after death," TobyMac told an intimate gathering of dozens of fans, staff, and donors at WGTS, a Christian music radio station in Rockville, Maryland, on the night before the album's release. "It's hard to even say because I almost at times don't want life. I think I'm cheating somehow on my son. But somehow or another I've learned that God is good."
But in an indication that the album's title refers to those Truett left behind, TobyMac points to a song he performs with DC Talk veterans Michael Tait and Kevin Max.
"The second verse on that song is my favorite lyric on the record," said TobyMac. "It says: 'Would you step across a party line? Would you walk into my cold cell? Can you see me in a different light? Would you meet me at the well?'" …