Elders at The Village Church said Instagram direct messages "revealed something unhealthy."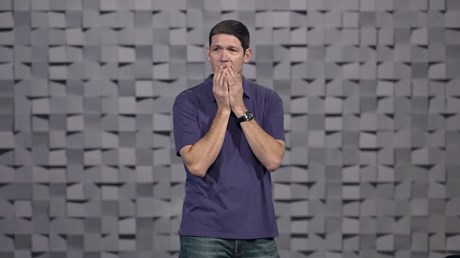 The Village Church pastor Matt Chandler announced on Sunday that he had an inappropriate online relationship with a woman and is taking an indefinite leave of absence from preaching and teaching.
The relationship was not sexual or romantic, Chandler told his church, but the elders believed the frequent and familiar direct messages exchanged over Instagram were "unguarded and unwise" and "revealed something unhealthy in me." Chandler said he agreed with their assessment and was grateful for the spiritual oversight.
"We cannot be a church where anyone is above the Scriptures and above the high heavenly call into Christ Jesus," Chandler said. "The Word of God holds me to a certain standard. And I fell short."
The Village Church is a large and influential Southern Baptist congregation in the Dallas-Fort Worth area. Chandler, 48, has been pastor since 2002 and president of the church-planting network Acts 29 since 2012, when he replaced Mark Driscoll, who was later deemed to be disqualified from leadership because of his personal character.
Chandler has said he and Acts 29 have learned over the years to better guard against narcissistic leaders, both by increased vetting before the pastors sent out to plant a church and by increasing accountability in ministry. In January, he told CT that pastors need to be "in the kind of community [where] they might be encouraged or challenged if you start getting red flags."
For Chandler, the red flag came "several months ago" when a woman approached him in the foyer of The Village Church with concerns about how he was communicating with a friend of hers, Chandler said. He told the congregation he didn't think he'd …