Humanitarian organization calls verdict "unjust" as questions about lack of public evidence of terrorism persist.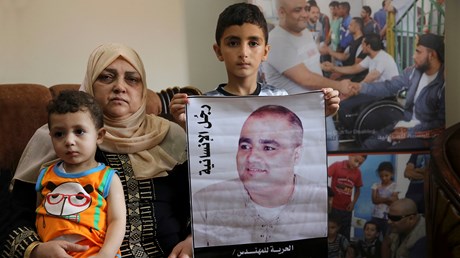 Update (Aug. 30): A World Vision International employee has been sentenced to 12 years in prison in Israel for terrorism. The humanitarian organization says Mohammad el-Halabi's conviction is unjust and the Israeli court's ruling is "in sharp contrast to the evidence and facts of the case."
According to prosecutors, the former director of aid to Gaza diverted funds and resources meant for hungry children and farmers to Hamas terrorists building tunnels and planning attacks on Israel.
"These are very severe deeds, the defendant funded terror with millions of shekels, helped strengthen the Hamas tunnel network," prosecutor Moran Gez told press.
Citing security concerns, little of the evidence has been made available to the public. According to Gez, however, "The court left no stone unturned in this case."
Outside observers have questioned not only the court's verdict, but even the plausibility of the allegations. An independent audit of World Vision's finances found no missing funds. The US Agency for International Development and the Australian and German governments investigated and found no evidence of wrongdoing. The audits concluded that Halabi did not have access to the amounts of money the government said he gave to Hamas.
Halabi, who has been in jail for six years as the trial dragged on, did confess to some of the charges after he was arrested. He has since claimed he was under duress and he is innocent. The confession itself is classified.
He was convicted in June. The full text of the verdict is also classified.
"The arrest, six-year trial, unjust verdict and this sentence are emblematic of actions that hinder humanitarian work in Gaza and the West Bank," …