The Dutch illustrator's bold and simple work shaped "the biblical cosmos of images" for millions.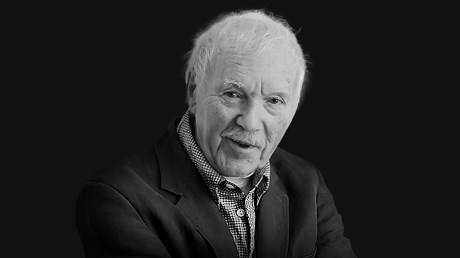 Kees de Kort, an artist who gave generations of Dutch and German children their first indelible impressions of Bible stories, has died at home in the Netherlands. He was 87.
De Kort sold more than 33 million children's Bibles worldwide and became so popular in the Netherlands and Germany that "De Kort" is sometimes understood as a synonym for "children's Bible." For many modern Europeans, "the biblical cosmos of images is unthinkable" without his work, according to the German national newspaper Die Zeit.
De Kort's depictions of Bible stories were bold and simple enough to capture the imagination. His figures solid enough to seem real and relatable. As De Kort himself once explained, he wanted to paint a Christ who could ride a bike—who could live and move plausibly in the same modern world that Dutch children knew from their everyday lives.
Journalist Lodewijk Dros said that as those children grew up, they found that "Kees de Kort's children's Bible is one of a few that stays with you."
As news of De Kort's death on August 19 circulated on social media, fans shared their favorite images online. A number recalled one in particular: a portrait of Bartimaeus, the blind man who receives sight on the road to Jericho in Mark 10:46–52.
"I still see that image before me: that man shouting with his mouth wide open," said Hanna van Dorssen, a theologian with the Protestant Church in the Netherlands. "So evocative."
Lisbeth van Es, curator at the Icon Museum in Kampen, said the portrait has all the essential elements of De Kort's style.
"Simple …