Katelyn Beaty's critique of evangelical fame-worship is wise but overly tame.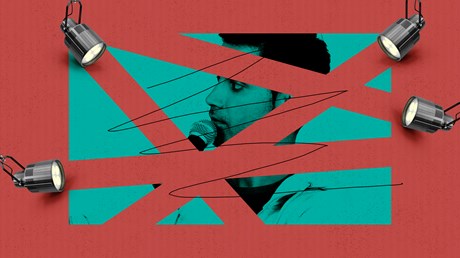 There's a scene in The Fellowship of the Ring in which Bilbo Baggins, the hero of the earlier book The Hobbit, has just received a small bit of counsel from his friend Gandalf the wizard. Gandalf tells Bilbo he needn't attempt a task that would be challenging and quite likely deadly. And it makes Bilbo suspicious: "I have never known you to give me pleasant advice before," he says. "As all your unpleasant advice has been good, I wonder if this advice is not bad."
Though Bilbo turned out to be mistaken in this case, there is still a lesson in his words: There is such a thing as making a problem too easy. And there are times where that error can yield devastating consequences.
This thought came to mind while reading Katelyn Beaty's book Celebrities for Jesus: How Personas, Platforms, and Profits Are Hurting the Church. The book has much to admire. Beaty, a writer and former CT editor, is a keen observer of power dynamics within institutions and movements, for starters. She also is a good student of contemporary technological trends, with a well-developed understanding of how digital technology has transformed and exacerbated the problems of fame and celebrity both in the church and outside.
What's more, I found her prudent counsel for how we might curb the worst excesses of celebrity to be wise and admirable. Her conversation partners in the final chapter are, if predictable, also wise: Henri Nouwen, Eugene Peterson, Andy Crouch, Dallas Willard.
Pulling punches
Yet for all its merits, I found the book to be ultimately too moderate in its critique. While Celebrities for Jesus is a wise book, it is also, for a certain type of evangelical, a relatively pleasant book, if I can borrow …