The seminary's sixth leader, David Emmanuel Goatley is an academic, pastor, and missions agency leader rooted in the Black church.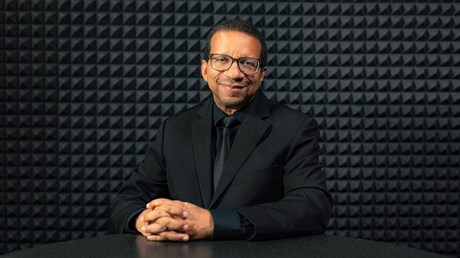 Fuller Theological Seminary, the largest Protestant interdenominational seminary in the country, named Black church theologian and missions leader David Emmanuel Goatley its next president.
Goatley, who leaves a post at Duke Divinity School to begin in January, says he wants to counter the "partisan poison" he sees in American evangelicalism, and turn students' eyes to the testimonies of the global church. And like presidents in higher education everywhere, he also faces the problem of declining enrollment.
He will be the first Black president at the 75-year-old institution. Outgoing president Mark Labberton said when he announced his departure last year that he hoped his replacement would be a woman or person of color.
Goatley has a Baptist background but centered in the Black church. Ordained in the National Baptist Convention-USA, he pastored a Black Baptist church in Kentucky for nine years, then spent the next 20 years as CEO of a historic Black missions agency, Lott Carey Baptist Foreign Mission Society.
"There's a certain representation that is important … The journey of which I am part matters," Goatley told CT. "I am a Black person in the United States, which means some of my story has to do with discrimination and segregation and slavery, and all of that helps to give insight to how I handle myself and how I seek to handle creation and engage with other people."
He added: "It also means something significant that Fuller Theological Seminary was able to take seriously the candidacy of a Black man. They did not explicitly or implicitly rule me out. I've had that happen to me before."
As it has expanded programs for online and nontraditional students, …