What's the best way to oppose abortion? Some pursue a national ban while others object that "plays into liberals' hands."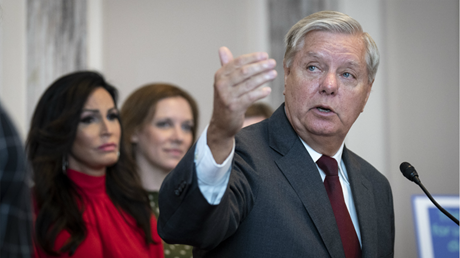 What comes next?
The pro-life movement has focused on the fight in the Supreme Court for so long that when the Dobbs v. Jackson decision finally came—overturning Roe v. Wade and ruling that abortion can be regulated—it wasn't clear what the plan was after that. The hoped-for, prayed-for, and worked-for victory didn't end abortion, after all. Ending Roe was just one political battle in the process, even if took 50 years.
"When the decision first came out and shortly after that, there was a lot of jubilation in the pro-life community," Timothy Head, executive director of the Faith and Freedom Coalition, told CT. "But there wasn't a second clause to that sentence, 'Roe has been overturned, ______.'"
After a bit of a scramble over the summer, the largest pro-life groups have emerged to embrace a national plan, calling for a federal ban on abortion. They don't see it as state's rights issue. They want to deal with abortion at the level of national politics.
They were ready to support Republican Senator Lindsey Graham when he came out on September 13 with a proposal for a ban on abortions after the 15th week of pregnancy, a few weeks after the first trimester. While top pro-life leaders may disagree with some details of the draft legislation, they focused on using it to frame the choice voters will face in the upcoming midterm elections.
"The Protecting Pain-Capable Unborn Children from Late-Term Abortions Act would prevent cruel and painful abortions from being performed on innocent children," Carol Tobias, president of the National Right to Life Committee, said in a statement. "The only thing the Democrats are offering the American people …