The latest ruling looks like bad news for evangelical higher education, but it's not.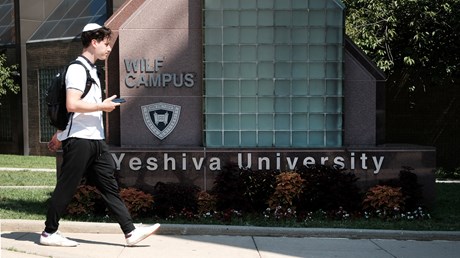 The United States Supreme Court's decision in Yeshiva University v. YU Pride Alliance may seem like it spells trouble for Christian colleges that hold conservative positions on sexuality and gender identity.
After all, the court held that the orthodox Jewish university must formally recognize an LGBT student group. But a more complete reading of the decision forebodes a favorable outcome for Christian higher education in the future.
The case was decided on what observers refer to as the Supreme Court's "shadow docket," where the justices make substantive rulings without oral arguments and competing legal briefs. Here, the justices ruled that Yeshiva University did not actually qualify for the court's review, denying the university's claim that a trial court order to recognize the student group violated its religious mission.
It would be easy to read this decision as a blow to the religious freedom of colleges with codes of conduct speaking to sexual orientation. But the ruling is a textbook example of the Supreme Court relying on process and requiring aggrieved parties to exercise all possible legal options before asking the highest court to weigh in.
Simply put, it's a mistake to read too much into what the court would do if it were to decide this case in a holistic manner.
In Yeshiva, the 5–4 majority—including two conservatives, John Roberts and Brett Kavanaugh—held that the university had not yet exhausted its options in seeking to overturn a state trial court's decision. Importantly, the justices reached no conclusion on the merits of the case, or what the outcome would be if they were evaluating the constitutional arguments in play. …