Evangelicals are part of the shock culture ecosystem that exploits celebrities.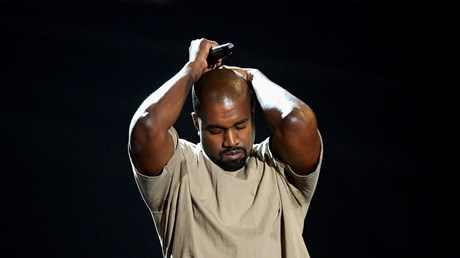 This past week, the artist formerly known as Kanye West—who now goes by "Ye"—was suspended from Twitter after an unhinged rant. He posted comments using antisemitic tropes about the "influence" of Jewish people, followed by an almost incomprehensible threat to go "death con 3" on Jewish people.
Twitter and Instagram, too, were right to take these comments seriously. We've seen how antisemitic threats of violence can incite terror—in the Tree of Life synagogue shooting and beyond. The lead-up to the suspension, though, followed a kind of publicity tour punctuated by deliberate controversy.
West appeared at an event with the contentious media figure Candace Owens wearing "White Lives Matter" T-shirts. During an interview with Tucker Carlson, he spooled out conspiracy theories to such a degree that he stopped to ask if he'd landed in Alex Jones territory yet. Then Vice posted additional video of him being even more explicitly antisemitic and even more open about bizarre conspiracy theories.
Instability from this artist is hardly surprising. Several years ago, I noted that I was worried for the rapper—not because of his mental health challenges but because of what American evangelicals often do to celebrities who profess faith. Too often we claim them as, at best, mascots for "our side" and, at worst, as trophies from the culture wars.
Over and over, the church has expected things from these figures that they do not have the maturity, wisdom, or even stability to handle.
The issue is in part that a celebrity is saying something insane (and highly offensive). But it's equally problematic that we have an …