What if we applied Christian imagination to protecting our children?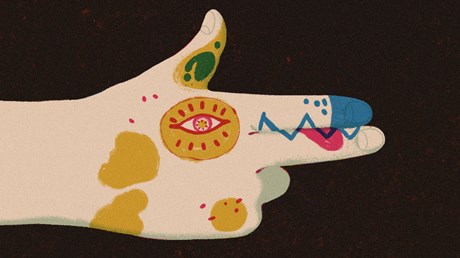 As I pull into the parking lot of Cincinnati Hills Christian Academy, I notice a plainclothes man with a visibly holstered gun emerge from the car beside me. He is one of the school's recently hired safety officers. Their armed presence is the reason I've arranged to speak with head of school Dean Nicholas.
Our family is new to the school, returning to the United States after 11 years in Canada. Those years were grimly bookended by significant American school shootings: Sandy Hook Elementary in December of 2012 and Robb Elementary School in May of 2022.
In the decade of our expatriation, four of the five deadliest school shootings in American history have taken the lives of more than 70 teachers and students. With gun violence becoming a more credible threat in the US (if still exceedingly rare), many schools like ours are taking action.
At least 29 states allow guns on school grounds. A new state law in Ohio, where we live, allows teachers to carry guns with a minimal 24 hours of training by permission of their local school board, bypassing the more than 700 hours of "peace officer basic training" formerly required. This executive action came as a relief for some teachers.
The New York Times reported on a kindergarten teacher whose "school is in an older building, with no automatic locks on classroom doors and no police officer on campus." Her district-issued emergency supplies—"wasp spray, to aim at an attacker, and a tube sock, to hold a heavy object and hurl at an assailant"—seemed inadequate.
On the morning of my interview with Nicholas, Proverbs 22:3 appeared in my daily Bible reading plan: "A prudent person foresees danger and takes precautions. The simpleton …