Leaders and activists petition to hold a railway company to account for decades of carcinogen use.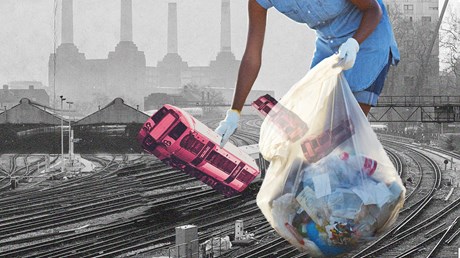 Long before two cancer clusters were discovered in their Houston neighborhood, residents and fledgling activists met in churches and community centers across the Greater Fifth Ward, slowly building what would become a groundswell of environmental justice work in one of the city's historically Black communities.
"It was all God's doing," said James Joseph, a minister at Lyons Unity Missionary Baptist Church and the founder of the Fifth Ward's Neighborhood Enrichment Xchange. "He planted me here."
The northeast corner of Houston is home to communities like Fifth Ward, Kashmere Gardens, and Trinity–Houston Gardens—African American neighborhoods with churches dotting most street corners. For decades, residents have been calling attention to the area's compounding environmental issues, from drainage problems and air pollution to poor water quality.
For Christians like Joseph, exposing the health risks and fighting for change is a way to "walk in the light" and "serve God and his people." Their faith has given them the patience to wait for media and politicians to pay attention to their calls for change and, hopefully, reform policies to better protect their neighbors and the place they call home.
More than a decade ago, people meeting at Joseph's church began addressing concerns like stopped trains blocking traffic or horns blasting throughout the night. And then they heard about the creosote. From there, Joseph said it felt like they were "connecting the dots" between the different environmental issues plaguing the neighborhood.
On a 33-acre site between Fifth Ward and Kashmere Gardens, Southern Pacific Railroad operated a wood-preserving …