A serious drug arrest had darkened my horizon. But a sweet, soft voice whispered words of hope.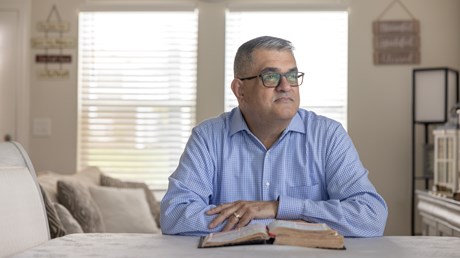 It was March 13, 1986, a snowy Thursday night. I was all alone and getting high. But I had also gotten drunk on fantasies of somehow becoming a drug kingpin at age 18.
Earlier that night, I had left my brother's house in Newburgh, New York, to deliver 4.5 ounces of cocaine to one of his customers. I hadn't noticed the headlight out on Dad's pristine red 1978 Plymouth Volare, but the New York state trooper sure did. After pulling me over, he also noticed that I was driving under the influence, not to mention the lump protruding from the left pocket of my leather jacket.
I was young and naive, clueless about what lay ahead. But the stark reality caught up with me later as I sat in a cold cell at the Orange County Jail in Goshen, New York, where I wrapped a bed sheet from an old cot around my neck and began tightening it. Death seemed like the only way out of this mess. I was trapped. Hopeless. Finished.
As the sheet got tighter, the world started fading away. But just before succumbing to the darkness, I heard a voice in my native Spanish: "Eduardo, no lo hagas. Hay esperanza para tu vida." ("Eduardo, don't do it. There is hope for your life.")
That sweet, soft voice saved my life that day—and has changed it every day since.
Drugs, disco, girls
I was born in Uruguay, but my parents moved to Queens soon after. We lived there for a few years before they got divorced. At age five, I went to live with my mom's parents back in Uruguay, where I experienced feelings of loneliness and hopelessness. From attending a new school to speaking a new language to navigating an unfamiliar culture, everything was changing at a disorienting pace.
Mom rejoined me two years later. She was a …