Some point to economic, social, and moral problems, but a Thai pastor encourages a deeper look.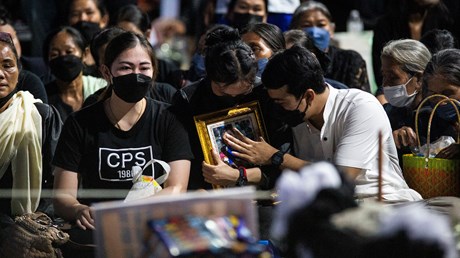 Top Thai government officials pushed for tighter gun regulations and a renewed war on drugs last week after a mass killing at a daycare in northeastern Thailand killed 36 people, including 24 children. Meanwhile in the Na Klang district of northeastern Thailand, devastated families gathered at Buddhist temples to attend mass cremations for their loved ones.
The attacker, former police officer Panya Khamrab, also killed his wife and stepson before turning the gun on himself on October 6. Khamrab stabbed children sleeping in the daycare, as well as a teacher who was eight-months pregnant. The Royal Thai Police said it had fired Khamrab in June for possession of methamphetamine, and he was set to go on trial the day after the massacre.
Patompon Kong, academic dean of Chiang Mai Theological Seminary and pastor of Grace New Life Church, reflected on the tragedy and how to understand the worst mass killing in Thailand's history.
The shooting incident at the Uthai Sawan Child Development Center has stirred up fear, confusion, anxiety, pain, resentment, and loss for the Thai people. Many have blamed it on a wide range of social, economic, and religious problems. But from the perspective of Thai Christians, the real problem is the sinful state of our souls. Thai society will be only truly saved by the gospel (Col. 1:15-20). Let us look deeper at each of these problems.
In the past 40 years, I've noticed Thai society change from an open-handed to a closed-fist posture. Before, Thai people were dependent on each other. It was common practice to be courteous to neighbors and show mutual respect.
But today, people only show kindness to those in their own circle. Rather than sharing, people scramble for resources. Differing political …