Around the world, Christians look to scriptural lessons on stewardship to depoliticize environmental issues.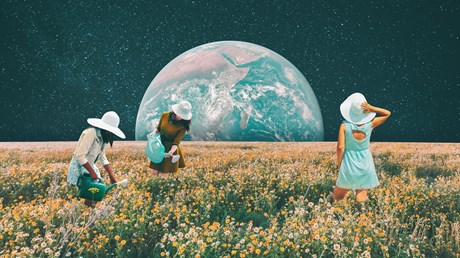 If the world is at stake, stewardship of creation must be global. And with an evangelical passion akin to world missions, Ed Brown is preaching ecology to the nations.
One region at a time.
Following initial consultations in Jamaica in 2012, Brown became the Lausanne Movement's catalyst for creation care and helped build out the Lausanne/World Evangelical Alliance Creation Care Network (LWCCN). The goal was to amplify a conviction forged two years earlier in Cape Town, South Africa, at the third Lausanne Congress: Creation care is a gospel issue within the Lordship of Christ.
Since then, LWCCN has conducted conferences in 12 regions drawing delegates from over 120 nations. Concluding earlier this month in Jordan for the Middle East and North Africa, Brown and his colleagues addressed local issues for a region experts warn is warming at twice the rate of the rest of the world.
And the UN is cued in. Its 27th climate change conference, COP27, begins November 6 in Sharm el-Sheikh, Egypt, with COP28 scheduled next year in the United Arab Emirates's Abu Dhabi.
Brown served previously as chief operating officer for the evangelical Au Sable Institute of Environmental Studies, and today is a fellow at the Nelson Institute of Environmental Studies at the University of Wisconsin-Madison. He founded Care of Creation, Inc. in 2005, and is author of Our Father's World: Mobilizing the Church to Care for Creation.
In Amman, he spoke with CT about the challenge of politics, the response of missionaries, and the drastic impact environmental changes will soon have on ministry to one's neighbors.
Reflecting on your many meetings, did the message of creation care resonate with the international evangelical community?
Much more …