The visual artist is the first to receive a prize in the name of a Reformed theologian who defended the critical importance of art for God's renewal of the world.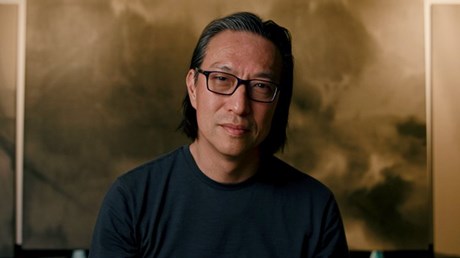 Calvin University and Calvin Theological Seminary named artist Makoto Fujimura as its 2023 Kuyper Prize winner, a prize named for Reformed theologian Abraham Kuyper who argued that art was vital to renewing God's world.
Fujimura is the first visual artist to receive the prize, which Calvin has given out annually since 1998. On Tuesday when Calvin announced the prize, Fujimura was in the middle of a private meeting with Pope Francis.
A Japanese American artist who became a Christian in Japan in 1988, Fujimura often talks about how the Reformed theology that all things on earth will eventually be renewed relates to his practice of kintsugi, taking broken pottery and restoring it with precious metals. He also practices the Japanese technique of nihonga, painting with pulverized minerals that in his work symbolize brokenness and renewal. He has long talked about a framework of "culture care" as opposed to "culture wars."
"As Christ followers, we are called to the work of renewal," said Jul Medenblik, president of Calvin Theological Seminary in a statement about the prize. "What Fujimura is doing through his work is reminding us of the Kuyperian perspective that 'The final outcome of the future … is not the merely spiritual existence of saved souls, but the restoration of the entire cosmos, when God will be all in all in the renewed heaven on the renewed earth.'"
Kuyper–a 19th and early 20th century theologian, entrepreneur, journalist, and prime minister of the Netherlands–argued that Christians should commit their lives to the renewal of the world in whatever sphere they served in. He believed that church work was not more special than other work, …