But a recent ECFA study can't quantify intangible signs of growth.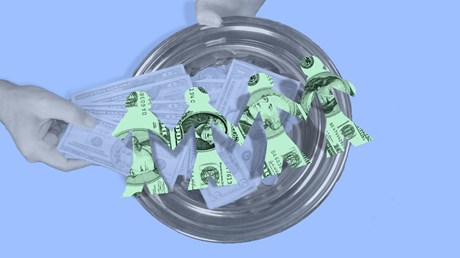 For Iglesia Biblica Vida Real in metro Miami, spiritual fruitfulness didn't require a hefty down payment.
The church began meeting in 2018 in a hotel conference room. About half of the 50-person crowd was part of the launch team. Pastor Winston Williams, a Southern Baptist church planter, said costs leading up to the launch totaled $15,000–$20,000, and the church spent another $60,000 in its first year.
Two years later, the Spanish-speaking church had grown and moved its worship service to a local school. Then COVID-19 hit, and the church couldn't hold in-person services for months. The disruption wasn't all bad. It freed up rent money to revamp the church's online presence.
Vida Real now meets in another church's facility, drawing 60–70 people a Sunday. It's financially self-sustaining and in a position to plant more churches. One small group is transitioning to English with plans to launch as an English-speaking church in 2024.
"We're in the process of moving again," Williams said. "This time not necessarily out of need but as a part of our vision" to "plant churches and to help other churches get planted."
Williams's experience is consistent with the findings of a survey released last year by the Evangelical Council for Financial Accountability (ECFA). More funding for a church plant's launch translates to larger attendance and quicker financial independence, according to the study. But researchers caution that money and attendance aren't the same as spiritual success.
"A big financial investment in no way guarantees a proportional amount of spiritual fruit or growth momentum," said Warren Bird, ECFA's …