Amid controversies and threats of defunding, Christian public librarians work for the good of their communities.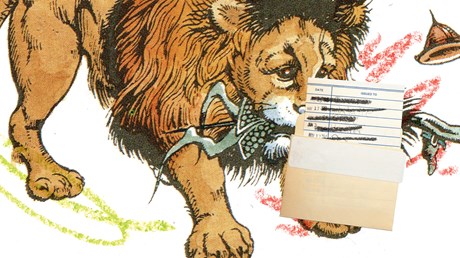 In a field in Missouri outside a public library, a few teenagers stood with homemade rockets they'd made alongside a librarian in a white lab coat leading a countdown. It was a warm fall day, with the smell of prairie grass baking in the sunshine. Tyler Clark, a recent physics graduate volunteering for the library's first rocket launch, was working a bike pump to generate compressed air to shoot the rockets. Clark and Shawnna Thompson, the librarian, had built a launch tube out of PVC pipes and bike valves donated from a local bike shop.
"Everyone run in opposite directions if I yell, 'Scatter,'" Clark joked.
This Saturday at Nixa Public Library, the teens had learned how to build and launch rockets using just cardboard tubes and compressed air. With paper and tape they made fins and a nose. Clark explained how to make their rockets aerodynamic and fly high. As they set up a launch outside in the field, other kids and library patrons stopped in the parking lot to watch.
"Can I get a countdown?" Thompson said, holding the pipe at launch angle.
"Three hundred seventy-six … seven … one … go," one of the teenagers said.
With a whoosh, one of the teen's rockets shot up about 80 feet into the sky, farther than expected. She had designed the nose with more weight as Clark had taught them. The teens launched the rockets over and over, trying to go higher and farther, then went running and slipping and falling in excitement across the field to retrieve their rockets for another launch.
Clark applauded the beginning of the Christian County Space Program and had all the kids sign the PVC launcher for its inauguration. As they packed up, one teenager turned …