And other news briefs from Christians around the world.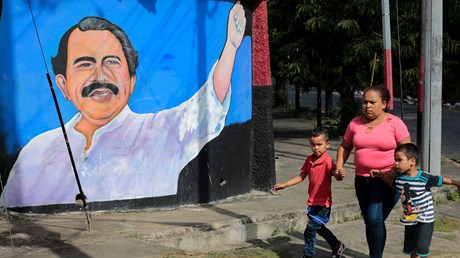 President Daniel Ortega suspended 2,600 nonprofits in Nicaragua in 2022, including an orphanage, an association of theologians, and many other Christian organizations. He started to suppress criticism in 2018, when police killed more than 300 protesting students in the deadliest conflict the country has seen since the Contra War. In 2021, Ortega won a landslide reelection after jailing opponents and disbanding opposition parties. The government barred foreign press from the country, labeled the Catholic church "coup mongers," arrested numerous priests, shut down religious radio stations, and then started going after nonprofits. The president's estranged stepdaughter, who accused him of sexual abuse in 1998, said Ortega is fighting "a war on truth."
Haiti: Reward offered for missionary kidnappers
The US government says it is "imposing consequences" on three Haitians who lead the gang that kidnapped 17 Anabaptist missionaries in 2021. Secretary of State Antony Blinken announced the government will give $1 million for information leading to the arrest of Joseph Wilson, who goes by the name Lanmò Sanjou; Jermaine Stephenson, also known as Gaspiyay; and Vitel'Homme Innocent. The 400 Mawozo gang abducted 17 American and Canadian missionaries as they were visiting a Haitian orphanage. Five were released, possibly after a ransom was paid, and 12 escaped after two months. Experts say the gang has a growing political influence.
Brazil: Cryptocurrency pyramid alleged
The prominent son of a Pentecostal pastor was arrested by federal police and charged with financial fraud involving cryptocurrency. Patrick Abrahão, 24, promoted his investment schemes to his and his father's …