Open Doors USA is now Global Christian Relief, but there is little indication of what led to the break.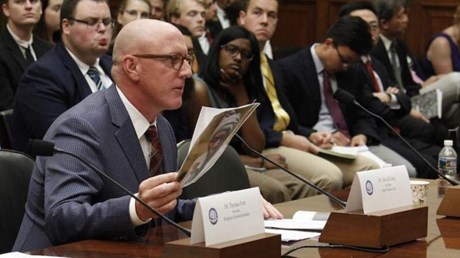 The US affiliate of Open Doors has departed one of the largest global networks dedicated to supporting persecuted Christians.
Open Doors USA began 2023 by announcing its transformation into Global Christian Relief (GCR), retaining its board, staff, CEO, and sizable social media accounts under a new brand.
To do so, GCR cut its longstanding ties with Open Doors International (ODI), the global umbrella organization which produces detailed annual reports on the persecuted church, coordinates two dozen national affiliates, and maintains a 65-year-old network of Christian leaders on the frontlines in 70 countries. At the same time, ODI started a new US arm called Open Doors US, with a longtime Open Doors UK leader, Lisa Pearce, as its new CEO.
Anne van der Bijl, a Dutch evangelical known to Christians worldwide as Brother Andrew, founded Open Doors in 1955 to draw attention to the persecuted church and to provide it tangible support, most famously by distributing Bibles. He died last year at age 94.
Open Doors USA was always a separate organization affiliated with the international group. The two ministries are roughly the same size financially in their US tax filings, and OD USA contributed $2.4 million to ODI, according to its 2020 tax filing.
The recent change and communication was confusing to some supporters. And the two organizations don't appear to agree on the narratives of what has happened.
A pop-up on GCR's website says, "Open Doors USA is now Global Christian Relief." Meanwhile, the new Open Doors US has an FAQ on its new website that says, "Has Open Doors changed its name in the US? No—Open Doors continues in the US under CEO Lisa Pearce, following the departure of former CEO David Curry." …