Three generations after East Germany rejected Christianity. Now group of prayerful believers see an opportunity.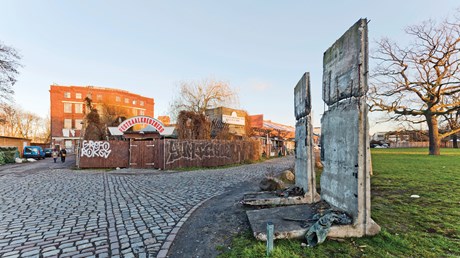 When Aaron Köhler tries to talk to people in Cottbus, Germany, about Jesus, church, and faith, he can't assume they know what he's talking about.
Many in the city near the Polish border don't know anything about Christianity. Köhler has had people ask him whether Christmas and Easter are Christian holidays, and if so, what they're about. One time, he talked to someone at a local market who wasn't familiar with the name Jesus. The person had never even heard it, that they could recall.
"That was crazy for me. In the 'land of the Reformation,' in a supposedly 'Christian country,' these people don't even know the basic basics," said Köhler, copastor of a church plant called Mittendrin ("In the Middle").
According to the most recent data from Germany's Federal Agency for Civic Education, more than 60 percent of Germans identify as Christian. A little more than a quarter say they have no religion.
Zoom in a little closer, though, and stark regional differences emerge. In the western part of the country—which includes Hamburg, Munich, Cologne, Frankfurt, Stuttgart, and Düsseldorf—three-quarters of the population identify as Christian. But in the east, the region that was a Soviet Union satellite state from 1949 to 1990, only a quarter of Germans are Christian, with nearly 70 percent identifying themselves as nicht gläubig, or nonbelievers.
Christianity is, of course, declining in much of formerly Protestant Europe. But eastern Germany stands out, even compared with other rapidly secularizing nations. Here, large swaths of the population have had no serious contact with Christianity for three generations.
"For …