Until a chance encounter with my mom's old Bible opened my eyes.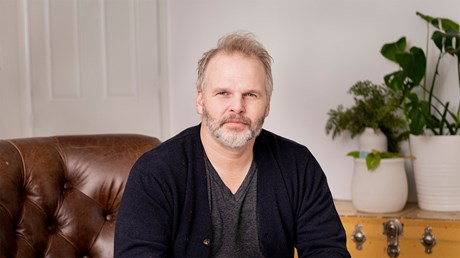 I grew up a small-town country boy in Ohio, the youngest of eight. Our home was a Christian home, and as a child I heard the message of salvation many times. I remember asking Jesus into my heart on our family stairway when I was eight years old. In fact, I remember asking Jesus into my heart on several occasions, but I don't believe I did so out of any genuine faith.
What I wanted, more than anything, was to be special—on my own terms. Watching my older brothers being good at fixing and building things, I longed to be good at something too.
Over time, that something became music. I loved music and how it helped me feel better when I was down. I viewed it as my ticket to belonging.
Our church needed a bass player, and I was quick to fill the part. Wielding a modest, hand-me-down bass guitar and a pocket tuner, my love of music began to bloom. Finally, I had found somewhere to fit in. But my longing to impress others was an appetite that was impossible to satisfy.
Eventually, I started to jam outside of the church, in settings where people often drank alcohol or smoked more than cigarettes. Before long, I was joining in and enjoying this new lifestyle. Meanwhile, I was delving into movies and books about rock-and-roll history. Learning about the drug-fueled exploits of some of my favorite musicians, I figured that drinking and drugging would help me become a more creative songwriter.
Raging addiction
After turning 18, I got in trouble with the law for drinking, which got me kicked out of the church band. That was when I started playing in bars and nightclubs. As the shows grew bigger, so did my habit of drinking and getting high. On some level, I was scared to fail and feel like I didn't fit in.
As I turned 20, …