The Great Commission strikes at the heart of an Americanized gospel.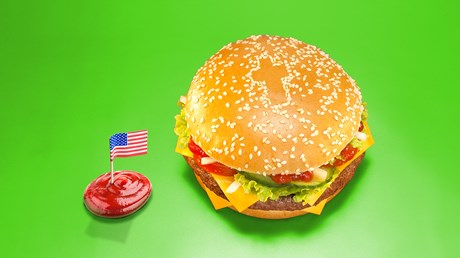 Over ten years ago, David Platt wrote his bestseller Radical, which encouraged American Christians to disentangle their faith from the American dream. In the years since, he and the church he pastors, McLean Bible Church in metro Washington, DC, have navigated their fair share of political and cultural tensions, including contentious elections, pandemic-era divisions, and debates on racial injustice. In Don't Hold Back: Leaving Behind the American Gospel to Follow Jesus Fully, Platt reframes these events for discouraged leaders and disillusioned believers alike. Author Kaitlyn Schiess spoke with Platt about what he's learned pastoring a church through treacherous political waters.
How has pastoring in the DC area shaped the kind of book you wanted to write?
Over recent years, our church has been at the epicenter of so many things, and not just because we're in the nation's capital but because we have over a hundred nations represented, which makes for a diversity of backgrounds, perspectives, and convictions. Trying to hold all that together around Jesus has changed me in good ways, because it's helped me see how inclined I am to prefer people or things a certain way. The question becomes: How can I lay aside some of my preferences and convictions on things that are less clear in God's Word?
The subtitle for Radical mentions reclaiming faith from the "American Dream," while the subtitle for this book speaks of the "American Gospel." Why the change in phrasing?
Ten-plus years after writing Radical, I'm convinced that the unhealth goes a lot deeper. It's not just an American dream that has consumed our lives as Christians but an American gospel that has hijacked …