Trusting the next generation to take our places is an act of faith.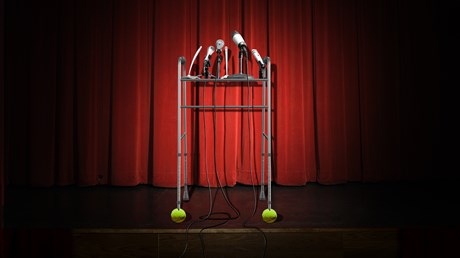 This piece was adapted from Russell Moore's newsletter. Subscribe here.
Sitting in the coffee shop, I overheard two women at the next table talking politics. I expected to hear the typical red versus blue partisan talking points, but I was wrong. They were talking about age.
"I don't ask for much," said one woman with a sigh. "I just hope whoever's hand is on the Bible at the end of it all isn't wearing a MedicAlert bracelet."
I don't know whether these women were Democrats, Republicans, or Independents. They didn't give away who would get their votes. They were just lamenting the fact that the frontrunners of both major parties are hovering somewhere around 80 years old.
By the end of the next presidential term in 2028, current president Joe Biden, who announced his reelection campaign this week, would be 86, and Donald Trump would be 82. The woman sighed again, asking, "Don't we have anybody younger than these two?"
Her question applies to far more than a presidential campaign. Democratic senators are concerned about the prolonged absence of 89-year-old Sen. Dianne Feinstein (D-Calif.), some of them speaking on background about what they perceive as her cognitive decline.
Chuck Grassley (R-Iowa), a dean of the Senate who was reelected in 2022, is also 89. A few years ago, when I brought a group of Southern Baptist pastors to meet with some senators, Grassley kicked things off by complaining about how loud the drums were at his Baptist church back home.
Despite pollsshowing that most people agree with the two women in the coffee shop, next year's campaign does seem—barring a health event—to be about choosing which octogenarian …