The "Beautiful Union" author said the conversation around his book took an intense toll on his Tempe, Arizona, church.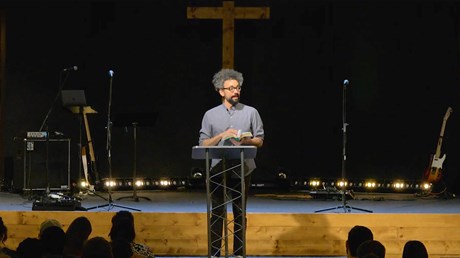 An evangelical Christian pastor and author whose book on the theology of sex caused a furor online earlier this spring resigned Wednesday from the leadership of his Arizona megachurch.
"We have found ourselves in an impossible situation," Joshua Butler wrote to members of Redemption Church in Tempe in announcing his resignation. A copy of the letter was posted on social media. His photo and bio no longer appear on the church's website.
Butler's new book, Beautiful Union, which argues that "God's vision for sex" explains the meaning of life, was controversial even before it was released in April.
In March, an excerpt of the book appeared on the website of the influential church resource organization The Gospel Coalition. In the excerpt, titled "Sex Won't Save You (But It Points to the One Who Will)," Butler offered repeated descriptions of sexual intercourse in spiritual terms, most of them characterizing sex as a man bestowing a holy gift to a woman and comparing that to the relationship of Jesus and the church.
"She gladly receives the warmth of his presence and accepts the sacrificial offering he bestows upon the altar within her Most Holy Place," wrote Butler. "Similarly, the church embraces Christ in salvation, celebrating his arrival with joy and delight."
The excerpt led to public outcry, claiming Butler's writing contained not only bad theology but an oversexed view of religion centered on male pleasure. While the excerpt did quote from the New Testament's Letter of Paul to the Ephesians, theology professor Beth Felker Jones, among others, argued Butler had missed the point of the passages he addressed.
"But the piece does …