While ethnic tensions have festered for decades, leaders in Manipur say religious extremism is fueling the extreme aggression.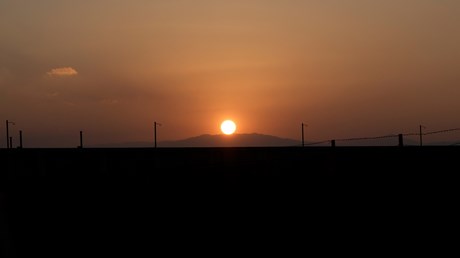 Rioting mobs have taken the lives of at least six people and destroyed or burned down 25 churches in the northeastern Indian state of Manipur. Since May 3, thousands of victims, the majority of them Christians, have fled as their homes and businesses have gone up in flames.
While tensions over property rights and economic interests have existed between the state's ethnic groups for decades, local leaders told CT that church burnings are the result of the growth of Hindu nationalism among the dominant Meite community.
The chief minister of Manipur, N. Biren Singh, described the situation as a "prevailing misunderstanding between two communities" and said that his government was committed to protecting "the lives and property of all our people."
"We should not allow the culture of communal harmony in the state to be disturbed by vested interests," Singh said, adding that he also intended to address the community's "long-term grievances."
Manipur borders Myanmar and is home to a diverse range of ethnic groups, including Meiteis, who are a numerical majority in the state and are predominantly Hindu, and various tribal communities, who are largely Christian.
Primarily based in Imphal Valley, a region which includes Manipur's capital, the Meiteis have long dominated the state's political and economic landscape. Meanwhile, tribal communities make up around a third of the population (35.4%) and are mainly concentrated in the hills surrounding the valley, 90 percent of the state's geographical area.
For decades, the issue of land ownership and control has been a source of conflict between the two groups. But in recent years, these tensions have been exacerbated …