Christians who seek the wrong kingdom will dread the wrong apocalypse.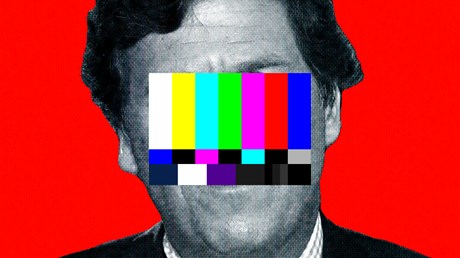 This piece was adapted from Russell Moore's newsletter. Subscribe here.
"I only get an hour a week; Tucker gets five." I've heard a sentiment along these lines countless times from evangelical pastors—although they sometimes replaced "Tucker" with "Laura" or "Sean" or another Fox News cable host.
After his firing by the network, Tucker Carlson no longer has five hours a week. But his legacy ought to tell us just how much the church has secularized. Nowhere is this clearer than in the kind of replacement theory embraced by so many Christians.
Originating on the white nationalist fringes, the "great replacement theory" holds that "globalist" elites are seeking to replace white Americans with Black and brown immigrants from around the world. At the 2017 "Unite the Right" rally in Charlottesville, Virginia, for instance, the alt-right crowd chanted, "You will not replace us; Jews will not replace us."
This view was made mainstream by Carlson, perhaps more so than by any other figure, because he promoted extreme voices few others would. When others would hint in the direction of the great replacement theory, Carlson would explicitly articulate it, even arguing that immigrants were making the country "dirtier."
Many Christians have never heard of the great replacement theory and never watch Carlson or any other cable news commentator. Yet they can find themselves changed by the great replacement theory's vibe, if not its explicit content. That's because the most significant carrier of conspiracy theories such as this one is not cognitive but limbic. What's needed is a general stance of fear …