Richard Glossip was set to be lethally injected this month. His case is sowing doubt in the system.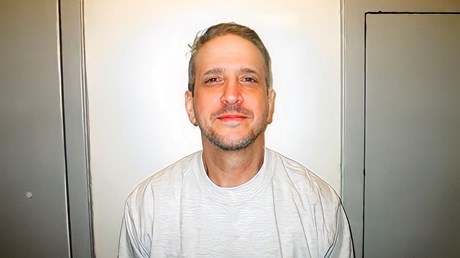 For the ninth time, Richard Glossip had an execution date in Oklahoma—this one is set for May 18. He's been up for execution enough times that conservative Christians in the state have learned about the mishandling of his case, and some are starting to question the death penalty itself.
Last Friday, the US Supreme Court halted Glossip's execution while it considers whether to hear procedural challenges. In what appears to be an unprecedented move, the state attorney general—whose office ordered the execution—joined Glossip in asking the court for a stay of his execution.
If the court declines to take up his case, the pause immediately goes away, and the state can move forward with the execution.
The case concerns the 1997 murder of motel owner Barry Van Treese, who was bludgeoned to death with a baseball bat. Justin Sneed admitted to the murder, but in a plea deal to avoid the death penalty he testified that motel employee Richard Glossip hired him to carry out the attack. Sneed received a sentence of life in prison, while Glossip was convicted and sentenced to death.
Van Treese's family has said in previous statements that Glossip's execution would provide them with "a sense that justice has been served."
For decades the case has ping-ponged through appeals courts and before parole boards. Glossip has had three last meals—fish and chips, pizza, a burger and a strawberry milkshake. One of his executions was called off minutes before he was scheduled to be injected.
The case has Christians in the state wrestling with the death penalty, mostly because they perceive a corrupt system that can't render justice.
"I would still like to believe in capital punishment," …