Private, state, and charter schools all contribute to the common good. Our debates should reflect that.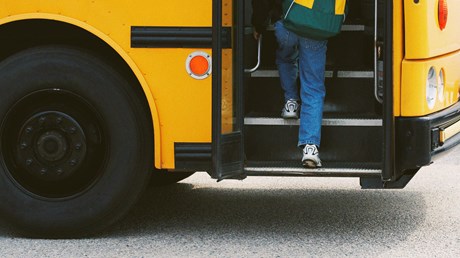 Ever since COVID-19 gave parents a direct Zoom feed into the challenges faced by the public education system in North America, there's been growing momentum for policy change. Even The Economist, often skeptical of school choice, recently reported on the "new wave" of education reform. The movement has intensified, with debates about critical race theory increasingly becoming the focus of legislation and litigation.
Oklahoma recently pushed the debate into new territory with a proposal for a Catholic charter school primarily funded by taxpayers.
"The key question in this case is not whether a charter would help or harm local education," writes Charles Russo for The Conversation, "but whether explicitly religious instruction at charter schools is constitutional."
As debates continue, those in favor of school choice argue that enabling parents to select the best school and curricula for their children is a logical expression of the ancient principle in loco parentis. In the context of schooling, the Latin phrase means teachers act on behalf of parents and answer to them.
An alternate, more practical argument is that competition between schools produces better accountability, greater innovation, and more options that a public education monopoly is hard pressed to match.
Those opposed to school choice typically argue that a single public education system provides greater equality for all students and helps overcome class, religious, and other social distinctions. In their view, a uniform education ensures no child is left behind.
While this side of the debate avoids any suggestion of "indoctrination," the National Education Association tweeted last November …