Some Texas pastors supported and involved a man they knew was convicted of child sex abuse. Now more victims are coming forward.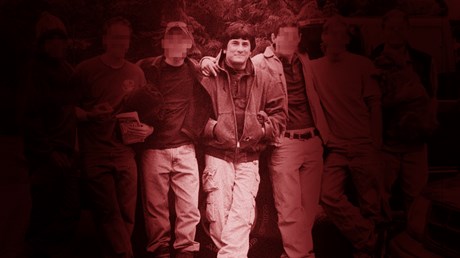 Over the past 30 years, well over a hundred men involved in Texas chapters of the campus ministry Chi Alpha have seen Daniel Savala naked.
At Savala's house in Houston, he invited them to strip down and talk about spiritual issues in his sauna. He offered his bed to overnight guests while sleeping in the buff. And at least 13 men reported that Savala molested or raped them while they sought his spiritual advice as college students, according to a new online forum collecting victims' stories.
Savala, 67, doesn't hold an official title with Chi Alpha, isn't employed by the organization, and isn't credentialed by its denomination, the Assemblies of God.
But former members of Chi Alpha say a network of pastors leading chapters at several Texas colleges viewed Savala as a mentor and spiritual guru, supporting him and sending their students to his house—even after Savala was convicted of child sexual abuse and registered as a sex offender a decade ago.
Victims are speaking up to call out those who continued endorsing Savala and put students at risk. Officials with Chi Alpha and the Assemblies of God had previously been warned about Savala's status and activity, but because he didn't have an official role, they couldn't—or didn't—stop it.
A website for victims who were groomed and abused by Savala launched in April, and last week, the Texas A&M student newspaper The Battalion broke the story and covered the claims that some Chi Alpha leaders knew Savala's background but still involved him in their ministry.
The decades of allegations against Savala extend into the present day. One parent reported that last year his minor son was invited into Savala's …