Motherhood has been a boon to my work, not a drain.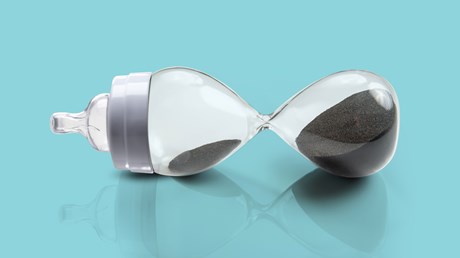 So, let's get this straight. You two were the mistakes?" My twin sons looked quizzically at their high school teacher, who was joking good-naturedly. He explained that he, too, was a caboose child, born years after his older siblings. "Did your parents give you the talk yet, about how a surprise is different from a mistake?"
Sixteen years ago, our three children were all nearly school-age, and I was planning a return to graduate school. We gave away the crib, the car seat, and the baby gear. But plans are malleable in the hands of God, and it wasn't six months that I was pregnant again—with twins.
There are no "mistakes" in God's kingdom economy. Still, the "surprise" took some getting used to. Five children were a spectacle, especially in the aisles of Costco. Yet now the long days have become short years. Our "surprises" have grown into leg hair, survived braces, and attended their first high school homecoming dance. To say that my heart grows heavy counting the time remaining with them is to understate the grief entirely.
For the last 22 years, motherhood has been so many things for me. A limit. A lasting vulnerability. But also, a gift. I'd like to argue for choosing motherhood—as it's possible.
A Wall Street Journal-NORC poll published this spring showed an alarmingly precipitous decline in certain "traditional" American values. According to the research, over the span of four short years, Americans cherish patriotism, having children, religion, and community involvement less than they once did. (Professional pollster Patrick Ruffini noted it was likely the 2019 numbers had been inflated by "social desirability …