What our anger towards this controversial cultural figure reveals about us.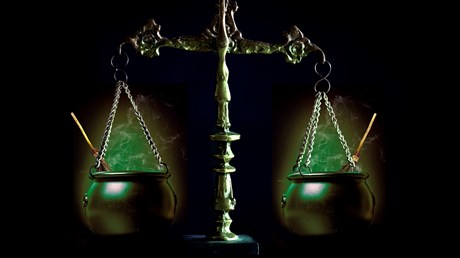 This piece was adapted from Russell Moore's newsletter. Subscribe here.
Back in the early- to mid-2000s, I would guest-host a Christian talk radio program from time to time, and I learned a lot from the experience. One thing I discovered is that two issues, more than any others, would prompt rage from the listeners calling in.
One of those subjects was any critique of Christian romance novels. And the other was any positive assessment of Harry Potter.
I said to a friend at the time, "I'm never talking about Harry Potter again; it brings out crazy." Ah, for those innocent days of youth! I could never have imagined what would happen when the whole country turned into a call-in talk radio show. I thought the days were long past when I would even have occasion to talk about Harry Potter again—until today.
In the past several weeks, three friends—all from different social spheres—recommended that I listen to a new podcast documentary series, The Witch Trials of J. K. Rowling, hosted by Megan Phelps-Roper (an exile from the infamous Westboro Baptist Church). The series traces how Rowling, the author of the Harry Potter novels, became an incendiary object of rage by two very different communities in two very different times.
Twenty years ago, conservative evangelical Christians were the ones trying to ban Rowling's books, painting her as a threat leading the next generation into witchcraft and occult practices. Many believed that narrating the life of a wizard training to practice magic would lead Christian kids to want to emulate it. But that wasn't the only danger—some felt that the very presence of Harry Potter books could be a gateway to the satanic. …