"Already but not yet" takes on new meaning as violence scatters believers from Khartoum to corners of Sudan where biblical application has long been lived.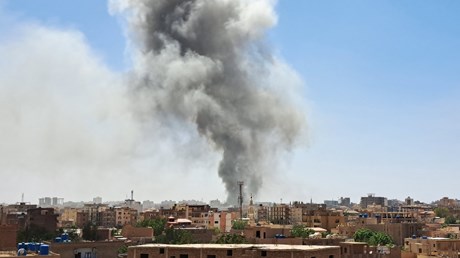 Hajj Atiya, an elderly Sudanese woman living in Khartoum, was already ill.
And then the war started.
"The planes bombed from above, the bullets were flying below," she said. "We stayed in our house, afraid, while all outside was boom, boom, boom."
All she had in the house was flour, to bake bread. At least she had that.
Mariam, who came to Khartoum from the Nuba Mountains to get medicine, went several days without water. And then a bomb hit the neighboring building, which collapsed upon her own.
"Whenever the airplanes disappeared overhead, we ran outside in search of food," she said. "But we had to hide behind buildings to avoid the gunfire, with corpses strewn on our right and left."
An unnamed doorman had it still worse.
"For ten days we couldn't leave our home," he said. "The shops are closed, and soldiers are in the streets."
Every Sudanese of means in his Kafouri neighborhood of Khartoum had left town at the first sign of violence, which began April 15. He and the other guards were left behind to protect the properties. But the building owner, when the doorman called to ask for money or help, hung up on him.
Mariam found someone willing to provide transport out of the capital. But she couldn't afford the 50-cent fare. All she had was oil and soap.
Atiya had only one option left.
"I prayed to God: Save us," she said. "God answered, and someone came to take us away."
Somehow, each escaped with their families 85 miles southeast to Wad Madani. Atiya found a place to rest under a tree. Mariam spent the night on the street. But each now numbers among the 122 families staying in two local evangelical schools, with dozens more sleeping …