Yet baptism and attendance numbers continue to recover from pandemic declines.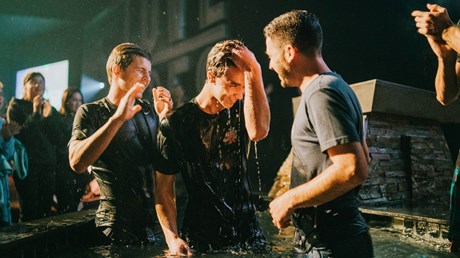 The Southern Baptist Convention (SBC) saw its largest membership decline in more than a century last year, and church attendance has not rebounded to pre-pandemic levels, even though a significant surge in baptisms has Baptists optimistic.
Reported SBC church membership fell from 13,680,493 in 2021 to 13,223,122 last year, according to the Annual Church Profile released this week by Lifeway Christian Resources.
The nation's largest Protestant denomination continued its slow, steady decline, down from a peak of 16.3 million in 2006. But it hasn't seen an annual decrease this big in more than a century, when an exodus of Black churches followed the Civil War.
The total number of SBC churches in 2022 came in at 47,198—down less than 1 percent from 46,614 the previous year. Church attendance increased more than 5 percent to 3,804,665. Still, that is well below the SBC's pre-pandemic average of 5.3 million in 2019.
One area of promise in the latest statical report was baptisms, Southern Baptists' key statistical measure of evangelistic progress.
The 180,177 people baptized at Southern Baptist congregations 2022 marked a 16 percent increase over 2021. As with attendance, however, that was still below pre-COVID levels. The SBC reported 235,748 baptisms in 2019, 31 percent more than last year's total.
"I think I speak for most Southern Baptists when I say that I care about people, not numbers. Numbers are valuable to the degree that they give us a checkup on how well we are serving people in Christ's name," said SBC president Bart Barber, pastor of First Baptist Church in Farmersville, Texas. "In this case, increases in attendance and baptisms are good. They celebrate the accomplishment …