Theological advice on how Middle East believers in Jesus can best witness to their faith, keep social peace, and maintain unity.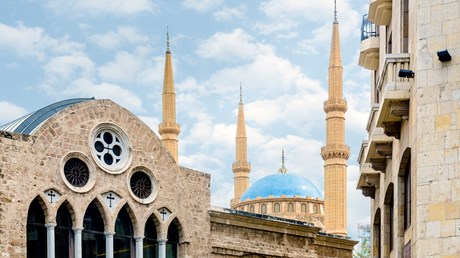 Two Middle East nations share a city named Tripoli.
They share little else, apart from a Phoenician heritage and mutually near-unintelligible dialects of Arabic. One of their starkest contrasts concerns freedom of religion.
Libya sentenced six Christians to death earlier this month for converting from Islam. Lebanon, despite its sectarianism enshrined in politics, allows free movement between religions.
Libya's Tripoli was commemorated in the official hymn of the US Marines in homage to American intervention on the shores of North Africa. Lebanon's was an outpost of an eastern Mediterranean–focused American missionary movement that transformed society through gender-inclusive education.
The Italians colonized Libya; the French, Lebanon. And elsewhere the Middle East is marked by British influence, Ottoman traditions, petrodollar economies, democratic structures, multicultural kingdoms, autocratic republics, and everything in between.
What unites them all is the preponderance of Islam.
But among the followers of Muhammad there is also difference. Some nations are secular, others enforce sharia. Some protect Christian minorities, others discriminate against them. It is difficult to offer a sweeping synopsis—or uniform lessons learned by local Christians.
Yet CT asked four Arab Christian leaders with deep roots in the region to make an attempt. Two currently live abroad; two in their nation of origin. Yet each represents a space on the spectrum of strategies on how to best live as a Christian in a Muslim society.
One articulation of the spectrum, crafted by theologian Martin Accad, arranges common Christian responses into five categories: syncretistic (the blurring of faiths), existential (the dialogue of diversity), …