Vote will take place at the SBC annual meeting in June.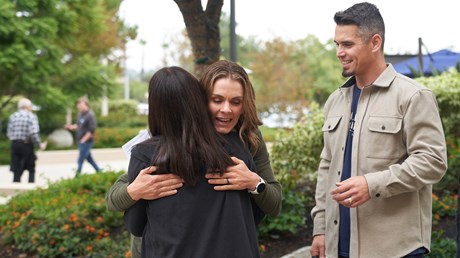 Saddleback Church wants to keep its place in the Southern Baptist Convention (SBC).
The California megachurch—once one of the biggest in the denomination—plans to appeal the SBC's move to disfellowship Saddleback for appointing women as pastors.
Saddleback is among three churches that will make their case before Southern Baptists at their annual meeting in New Orleans next month. The body can vote on whether to overturn the previous decision and allow Saddleback back into "friendly cooperation" with the SBC or to let the decision to remove the church stand.
The SBC Executive Committee, which is in charge of denominational business outside of the annual meeting, disfellowshipped Saddleback and five other churches with women pastors in February—the first time churches have been forced out for that reason. The congregations had until Monday to state their intention to appeal at the June 11–14 gathering.
"SBC bylaws plainly outline the process for churches determined to be not in cooperation with the Convention to appeal their cases before messengers cast their votes," said David Sons, the chairman of the SBC Executive Committee and a pastor in South Carolina. "Since this is the first time in SBC history for this particular item of business to come before the Convention, it's important for everyone coming to New Orleans to be prepared and informed about the process."
A representative from each appealing church will be given three minutes to make their case. The credentials committee, which makes recommendations for churches that are out of alignment with the SBC, will be given three minutes to respond before the vote. The other appealing churches are Fern Creek …