State Department cites evidence of immigration at release of annual IRF report, first authorized 25 years ago.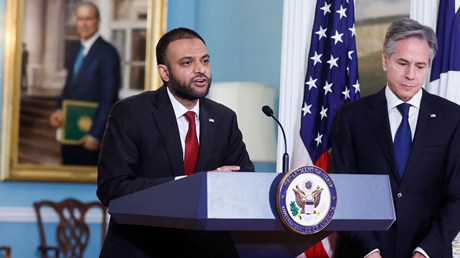 For the last 25 years, the United States has promoted global fidelity to its First Amendment.
In 1998, President Bill Clinton signed the International Religious Freedom Act (IRFA) into law, mandating yearly reports to detail the respect given to this fundamental right in every nation of the world.
Not every nation is pleased.
"We are sometimes asked," stated Rashad Hussain, US ambassador at large for international religious freedom, "'Who are you as the United States to speak to other countries about their human rights conditions?'"
Hussain, whose State Department position was also created by IRFA, replied to the rhetorical question during this week's launch of the 2022 IRF report. Covering 199 countries—US allies and enemies alike—it prepares the ground for year-end designation of the worst offenders as Countries of Particular Concern (CPC), with second-tier violators placed on a Special Watch List (SWL).
His two-fold answer began with US leadership grounded in its unique and foundational Bill of Rights. But he continued with immigration, evidencing preference for American rights in so many of the same 199 nations studied.
"People come to the United States from all around the world and demand that their elected representatives and government official promote our values in their homelands," said Hussain. "In many ways we are representatives of the rest of the world, gathered here in the United States."
The report's Appendix G provides an overview of refugee policy, stating 25,465 individuals were resettled permanently in the US in fiscal 2022. Priority is given to CPC and SWL nationals suffering from religious persecution.
The highlighted litany …