How church leaders are trying to help those addicted from squandering it all.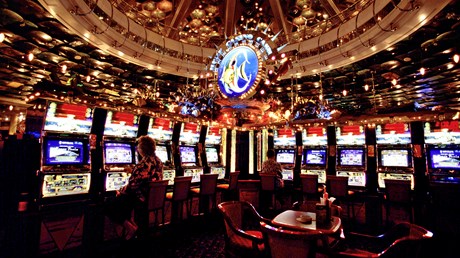 The former CEO of World Vision Australia, Tim Costello, often says that no one gambles away money like Australians.
He's not wrong.
Aussies lose more than $25 billion a year to gambling, the largest per capita in the world, according to the Australian Institute of Family Studies. Most is lost on poker machines (pokies) easily available in suburban pubs and service club restaurants, far beyond the destination gambling of casinos. Pokies alone netted a loss of over $11.4 billion in 2021. Add online sports betting and other means of legal gambling, and that's about $1,277 lost every year per person—more than double that of the United States, The New York Times reported in 2018, and around 50 percent higher than second-placed Singapore.
More than one in 10 (11 percent) Australians report they've gone online to gamble at least once in the past six months, an increase from 8 percent in 2020, according to 2022 research from the Australian Communications and Media Authority. And because local governments benefit to the tune of $6.6 billion in taxation revenue across all gambling sectors, legislators find it nearly impossible to ward off lobbying efforts from either side of the gambling industry.
"Whenever I tell people that New South Wales has 40 percent of the world's pokies, people are shocked," Costello told CT. "More so when I tell them over 70 percent of the world's pokies are in Australia's pubs and clubs. I've said for years that gambling is to Australia as guns are to America, especially with the NRA's lobbying influence."
There's a reason for that. Many pokies are located in Returned and Services League (RSL) and surf clubs, community gathering …