Christian lawyer explains why loving your neighbor in the Muslim-majority country entails speaking up.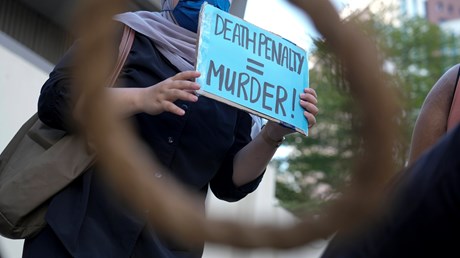 On April 3, Malaysia's parliament voted to abolish the mandatory death penalty. In its place, the courts may mete out alternative sentences such as life imprisonment or whipping.
"[For] people who get involved in criminal activity due to economic hardships or exigent circumstances, there is now a way to proportionately punish them without the need to impose the ultimate penalty, which is death," said Malaysian human rights lawyer Andrew Khoo, who lives in Kuala Lumpur and has campaigned to quash the death penalty in his country for the past 20 years.
The Southeast Asian country imposed a moratorium on executions in 2018 when it first pledged to abolish the death penalty completely. Now, capital punishment will no longer be compulsory for 11 crimes like murder, drug trafficking, and terrorism. The new law will also be applied retrospectively to reviewing the sentences of more than a thousand prisoners on death row, including those who have exhausted their appeals.
CT spoke with Khoo on the impacts of this new law and what a robust Christian engagement in politics amid a majority-Muslim setting might look like.
What is the significance of abolishing the mandatory death penalty in Malaysia?
We return the decision about sentencing back to the hands of judges, rather than judges being forced by law to impose a sentence without their ability to include any mitigation. It's a return to justice and to proportionate sentencing.
Justice is about receiving an appropriate punishment for criminal activity, committing a crime, or going against the norms of society. But from a biblical perspective, justice needs to be tempered with mercy in the sense that we hate the crime but we don't hate the person who committed …